catering equipment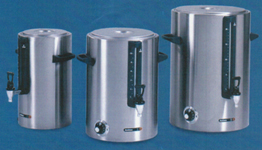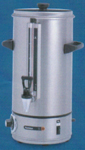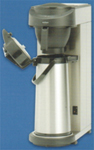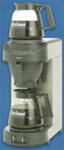 Wilkins Marine Services are distributors for Animo BV products.

water boilers
The WKI range of water storage boilers are ideal for wall mounting which makes them ideal for saving counter space. Water is drawn off as needed without any loss of temperature. These boilers have a fixed water connection and can be supplied with a swivel arm on both sides and a no drip tap at the front.
coffee machines
The Animo M-Line range of coffee machines are practical and user friendly. The range incorporates manually filled machines as well as machines with a fixed water connector. They are very versitile and allow for example, an additional tap to be added for tea or soup.